Sewage Backup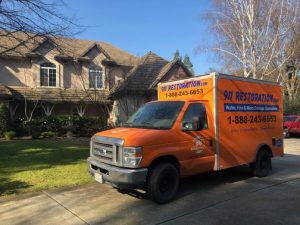 Solving the intricacies of a sewage backup situation requires experts who have been through events like this in the past, and know how to get the job done properly and efficiently for you such as our specialists with 911 Restoration San Francisco. Call us at 415-230-2959 and allow us to offer you a free visual inspection.
Our sewage backup San Francisco technicians are all IICRC certified and trained to take on the challenges of any kind of event from toilet overflows to sewage backflow valve malfunctions to any kind of category three water problem in between.
When sewage events take place, quick action is imperative to solving the situation resolutely and to this end our professionals will arrive within 45 minutes of your distress call to provide you with excellent emergency assistance.
Additionally, no matter when your sewage crisis floats up, our technicians are prone and ready to solve it for you with 24/7/365 availability.
Our specialists with 911 Restoration San Francisco are not only experts with sewage cleanup scenarios, but we are also the best at removing stress from the equation of a damage event, so contact our experts today and get that nasty water removed immediately!
Preventing Category Three Water Exposure
Our technicians with 911 Restoration San Francisco have been providing solutions to all facets of sewage backup cleanup situations for long enough to know that many of these events could have been prevented if simple maintenance tasks had been performed on time.
People need to have their entire plumbing system inspected on the order of once every two to five years depending upon usage and system requirements.
This is done with a snake much like the one used for toilets, only it has a camera attached to the end in order to find any small problems before they clog further and become larger ones.
Additionally, most toilet overflow situations can be prevented by simply never flushing anything that isn't meant to be. Non-biodegradable objects, even sometimes those that claim to be, will endanger the lifespan of the system and potentially send backups into the home.
If a sewage backup or category three water outpour situation does occur, then the best method for protection is to call one of our professionals to have it resolved immediately to the highest safety standards.
If a homeowner does choose to go this route on their own, then the best method is to use large quantities of bleach to completely disinfect any area that has been overrun.
Don't let a sewage situation bubble up and spread out in your home. Contact our sewage backup San Francisco specialists with 911 Restoration today and let the experts take care of it for you! Call us at 415-230-2959 and see how we can help you.
Eliminating Sewage Backups and The Stress they Cause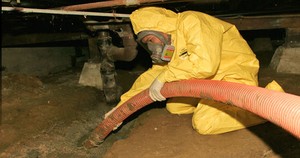 Our sewage cleanup experts with 911 Restoration San Francisco know that there is little else in the form of water disaster cleanup that is more mentally taxing than the challenges presented by a sewage backup situation.
Knowing this, our specialists make sure to always go the extra Mile when working in these circumstances, and they provide clients with a clear understanding of exactly what will happen to restore their home back to normal.
This increased level of customer attention gives people the ability to be as connected to the restoration process as they are to the home being restored, and that makes all the difference in maintaining the highest standards possible.
In fact, our sewage backup San Francisco technicians will even take care of all the insurance paperwork that your particular disaster will require.
This helps to ensure that when you do have a sewage cleanup scenario, that the whole, or as much of the costs for repair as possible, are covered by your insurance provider.
Using the wrong terminology or direction when speaking with an insurance representative about a sewage backup situation can result in loss of coverage for a particular event, or portions of it. To safeguard against this, our experts do everything for people and take care of the whole process.
Don't let a sewage event spill into your home, and into your peace of mind. Contact our specialists with 911 Restoration San Francisco today and get it solved for you at a truly affordable price! Call water damage experts near me at 415-230-2959.
Serving the communities of Antioch, Alameda, Alamo, American Canyon, Berkeley, Bethania, Boyes Hot Springs, Brisbane, Castro Valley, Concord, Daly City, Dublin,, Fairfield, Mill Valley  Napa, New City, Oakland, Pittsburg, San Anselmo, San Francisco, San Pablo, Santa Rosa, South San Francisco, Vallejo, Walnut Creek and surrounding area.