Water Damage Daly City
Those living in the bay area know that water damage is a common occurrence, and when they need fast action, they can call the water damage Daly City experts at 911 Restoration San Francisco, even if it is the middle of the night.
The Daly City water cleanup pros are available 24/7, including holidays, so you never have to wait long for assistance. In fact, we make sure to get our crew members to your home within 45 minutes or receiving your call.
We know how important it is to get water cleaned up quickly, because it can cause permanent damage on the structure of the home, as well as cause mold and fungal growth.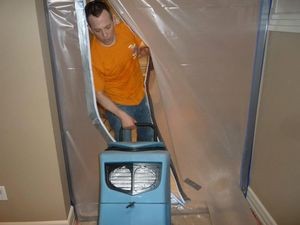 Our Daly City flood removal team is licensed, bonded and insured to remediate the following issues:
Pipe bursts and other plumbing concerns

Flooded basements and crawlspaces

Running sinks and bathtub overflows

Clogged gutters and downspouts

Roof and ceiling leaks

Storm damage and other kinds of disaster damage

Sewage backups

Fire sprinkler malfunction

Mold growth
So, call us today, and we will give you a free home inspection the moment we arrive on the scene.
Keeping You Safe From The Effects of Water Damage
When water invades your home and floods an area, it can affect the walls, ceiling, floor, furniture and other valuables inside.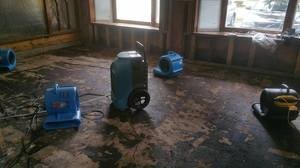 In order to reduce the amount of damage the moisture can implement, we always arrive to the scene of the disaster ready to get to work.
Our Daly City water removal pros use comprehensive equipment that allows them to pump out water, dehydrate the area and scrub the place of all traces of mold.
Mold usually begins growing when water sits on surfaces for an extended period of time, but when the conditions are right, it can take as little as 24 hours for the process to begin.
Luckily, the Daly City flood cleanup agents are trained in mold eradication, and know to look in all those out-of-view places for the substance, such as behind wallpaper and in crawlspaces.
Call our IICRC certified Daly City water disaster unit today and we will get to work restoring your home from all water-related issues.
We Keep Water Damage Restoration A Professional Business
Making sure your spirits are up during this process is one of our main concerns, and we make sure to tend to your wellbeing, while still maintaining a strong sense of professionalism.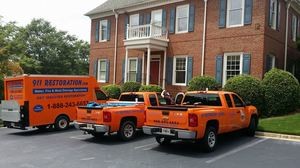 We just want to make sure you are calm, cool and collected throughout the process, so our Daly City water damage restoration staff will be there for you, any time you need us.
You can call us for any questions you may even, especially if they involve your insurance company.
We are experts with dealing with insurance providers, and, if you need us to, we will take over the entire claims process for you.
Call us today and our Daly City water emergency specialists will do whatever it takes to get your the affordable, professional services you deserve.