About 911 Restoration San Francisco
All you need to know about our water damage San Francisco professionals is that they live and breathe water damage to the point at which any situation your home or business may find itself involved in can be taken care of by our teams of experts with 911 Restoration San Francisco with easy and high quality services.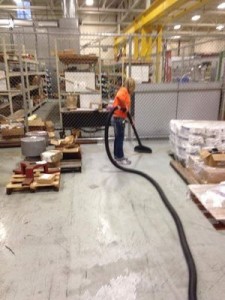 When the people of San Francisco have a challenging restoration conundrum, they rely on the skills and tradecraft of our specialists to get it solved quickly and at an extremely affordable rate.
When it comes to any kind of situation that requires restoration, from disasters like a local flood to fire and smoke, or even mold, sewage and water related issues, our experts are quick to the job, and won't leave until all of your concerns have been met.
Our water damage San Francisco teams will arrive within 45 minutes of your call so that they can provide emergency assistance for whatever your needs are in the home or business.
Moreover, our technicians are stationed with a strategy in mind to get to your home and begin water extractions from ruptured hoses or a main line break immediately which means we are available 24/7/365 to take care of anything.
Don't let any kind of disaster situation befall your home without having the most dedicated and trustworthy professionals in the business at your side. Contact our experts with 911 Restoration San Francisco and get help with all of your needs and services today!
Solving Challenges Day In and Day Out
There is no good time for a disaster to unfold itself in your home or business, but no matter what time it occurs or how difficult the situation may be, our experts are here for you to provide the best quality work in the industry.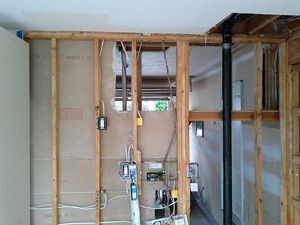 Being the best means not only solving the challenges presented by a water heater failure or a toilet overflow or even a pipe burst in some cases, it also means being there to restore people's calm after an event has occurred.
Our technicians are profoundly dedicated to giving our customers back their peace of mind after any such scenario and that's just one of the ways that they are dedicated to their professionalism.
Another such way that our experts show they care is to provide our clients with all the help and guidance they need through every kind of restoration challenge.
The professionals with 911 Restoration San Francisco will make sure to walk you through whatever restoration project you have. From a ceiling leak to a sewage backup, we will guide you through the whole process from start to finish so you know exactly what to expect at all times.
Don't let a water damage scenario, or a fire and smoke disaster take over your beautiful home. Contact our specialists with 911 Restoration San Francisco today and let them solve it all for you!
Preventing Proximity Flooding Damage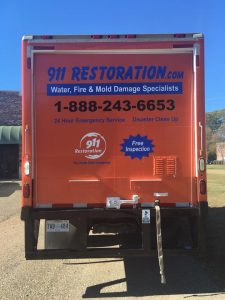 With the Pacific Ocean right next door to homes and businesses within the greater San Francisco area, the chances of having a weather related water damage event are drastically increased.
To give people the help they need in these situations, our water damage San Francisco teams are not only skilled in all kinds of restoration work with the IICRC certifications to prove it, but they are also licensed, bonded and insured for all disasters.
Our technicians will give you the tips you need to prevent water damage through these events with simple maintenance tips and tricks that can help to give your home or business a leg up.
People should always make sure to clean their gutters to prevent overflows and clogs which may cause ceiling leaks and soaked drywall.
Additionally homeowners should make sure to project the outflow from their downspouts away from the foundation of their home to keep the chances of liquefaction down.
Moreover property owners need to make sure that they regularly check the hoses and fittings on their water-fed appliances to make sure that any small nicks or cuts won't grow larger to become ruptures that cause water damage flooding down the road.
No matter what the concern is, our water damage San Francisco experts can handle it with ease and make your home just like new again. Contact our professionals today and get help with everything your home needs to stay safe from the elements this rainy season!