Fire and Smoke Damage Restoration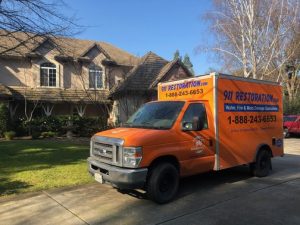 Fire and the smoke that it induces can be some of the most damaging forms of havoc that can happen to a home, and in an effort to provide the people of San Francisco with all the help they need, our technicians with 911 Restoration San Francisco will arrive within 45 minutes of the emergency call for restoration services to your home. Call us at 415-230-2959 and allow us to offer you a free visual inspection.
When a fire disaster takes place in your home or business, it tends to also be in conjunction with a water damage event as well.
This is because typically the fire department uses huge amounts of water inside the structure to put out the blaze. When water mixes with soot and ash from the fire it can form into a thick concrete like mixture that is extremely difficult to remove without professional equipment.
When these situations occur our fire and smoke damage San Francisco teams use the most advanced suction technology and pumps to eliminate the slurry from your home or business.
Our fire and smoke restoration San Francisco professionals want to make sure that you and your home are safe after a fire event takes place, and that's why you should contact us now if you have such a situation taking place in your home or business! Call us at 415-230-2959 and see how we can help you.
Dispersed Acidic Smoke Restorations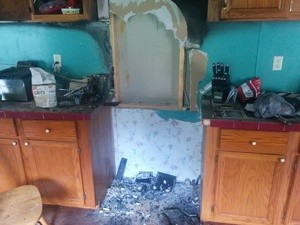 When a fire takes place in most parts of the home, it has a profound ability to affect other rooms where the fire hasn't even spread. This is because acidic smoke and soot have the capacity to travel through the ventilation system of the home and affect unburnt rooms with a powerful smell.
Removing acidic smoke and the soot the smell comes from is critical in efforts to restore the home after a fire damage scenario. To do this requires expertise and training in the nature of fire damage and the challenges it presents.
Since fire and smoke restorations require such a high degree of expertise, it is imperative that the technicians doing the work are IICRC certified and trained to take on anything.
And because disasters like fire and smoke situations can develop at any time, our professionals with 911 Restoration of San Francisco are available 24/7/365 to solve situations whenever they flare up.
Never let a fire and smoke damage scenario take over your home without help from the best. Contact our technicians with 911 Restoration San Francisco today and let them solve all of your acidic smoke removal needs! Call water damage experts near me at 415-230-2959.
A History of Restoring Property After Fire and Smoke Damage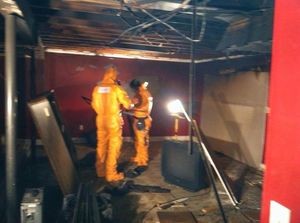 When it comes to fire and smoke restoration efforts, our experts know that there are few cities in America that have as much experience with solving the challenges presented by a fire as San Francisco does.
When a 7.8 magnitude earthquake struck in 1906 it started fires in the city that lasted for days and destroyed everything from homes to businesses to industrial centers of the time.
Our fire and smoke damage restoration San Francisco specialists know that an earthquake and the fires that will likely result from it can happen at any time.
And with over 35 years of experience in the industry our specialists know that to effectively combat the effects of such an event requires professionals to be there immediately to begin restoration services.
To achieve this, our experts are stationed strategically to arrive right after the fire department does to eliminate the blaze.
Our technicians know that a fire event can be extremely stressful for people and many feel as though they will never be able to enjoy their home again.
Fortunately for the people of San Francisco, our restoration experts are here and always willing to provide assistance through any such event to bring your home or business back to its original or better state.
Don't let a fire or smoke damage scenario flare up in your home. Contact our fire and smoke damage restoration San Francisco staff with 911 Restoration San Francisco today at 415-230-2959 and let them remove all of your soot, smoke and fire damages with ease!