Cleaning Services in San Francisco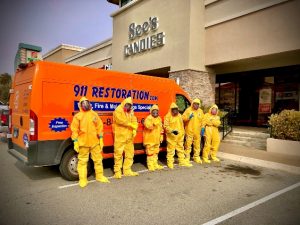 The global outbreak of coronavirus has created problems previously not faced by property owners. In addition to a loss of business due to reduced foot traffic, some businesses have completely shut down as mandated by various government authorities. However, this shutdown doesn't mean there aren't important things to do to resume operations.
For example, it's been reported by the CDC that "current evidence suggests that novel coronavirus may remain viable for hours to days on the surface." As such, the need for cleaning and disinfection has never been higher for property owners. Ensuring a proper level of sanitization is necessary to ensure not only you but everyone who comes into contact with the premises remains protected from coronavirus.
Anyone that is elderly, pregnant, or has an otherwise compromised immune system is at an increased risk for the most severe symptoms of coronavirus, which includes kidney failure, severe acute respiratory syndrome, and even death.
To make matters worse, this strain of coronavirus spreads easily and quietly. Experts have estimated it can take up to 14 days after exposure for any symptoms to appear, which means for commercial property owners, hundreds if not thousands of people could be vulnerable and you wouldn't know it until it's too late. Call us at 415-230-2959 and see how we can help you.

While it's recommended by the CDC for anyone who exhibits symptoms to call their doctor and get medical advice, this is only one small part of the overall solution to combating this outbreak in San Francisco. It's true that more and more people are staying home, but this alone isn't enough to ensure every property becomes a safe haven again.
That's why to gain true peace of mind for not only your business but the people who interact with your building, it's important to invest in professional cleaning and disinfection services. The best thing to do is to take action and reassure your customers that you have their safety and best interests in mind above anything else.
Our IICRC certified technicians at 911 Restoration of San Francisco are available 24/7/365 to deliver professional commercial and residential cleaning services. No matter the concern, we have you covered from office deep cleaning to standard home cleaning and disinfection. Each and every one of our technicians is trained on current CDC and EPA protocols. Plus, with our branches being locally owned and operated, you can count on a restoration company that's just as committed as you to helping the community rise above this concern. 
The stakes have never been higher, but we'll work tirelessly to ensure your property is cleaned and disinfected thoroughly to gain the peace of mind you need while the medical professionals work to fix the problem. 
With us, you can count on us working towards the Fresh Start you and everyone else in San Francisco needs. Call us at 415-230-2959 and see how we can help you.