Water Damage in San Francisco
911 Restoration of San Francisco
Water damage and all other challenges that present themselves in the restoration industry need to be solved by dedicated and highly skilled professionals who have the homeowner's best interests at heart and that's why you need to contact our specialists with 911 Restoration San Francisco today!
Our water damage San Francisco technicians recognize that a flood, sewage backup, mold growth issue, fire and smoke problem, or disaster of all kinds can happen at a moment's notice and to combat this they respond minutes of any water damage incident to start saving your home.
Additionally our experts are always here, so that we can be at your home or business at a moment's notice and begin the water extraction process.
To prevent flooding from taking over your living room, contact our water damage San Francisco professionals with 911 Restoration today!
Udi Segal
Flooded house is never a nice sight, especially when returning home after 3 days away. Luckily my neighbor was there and recommended 911 Restoration to handle this mess. Terry and his crew arrived quickly, and were super professional and courteous with handling my property and belongings. They extracted all water from the carpets and wood floors, and were able to save them. The drying took about 3 days, and was as smooth as it can be, considering the situation. Great job 911 Restoration!
Water Damage Restoration
When it comes to water damage restoration work, our professionals are at the cutting-edge of the industry in all aspects of our work.
Our water damage San Francisco experts know that a ceiling leak or soaked drywall situation can escalate quickly and to provide our clients with the highest level of care and support means taking the challenge head on as soon as we get onsite.
Whether your water damage is from a pipe burst, water heater failure, or even a simple toilet overflow, we are here for you to take on the repairs and cleanup for you.
If your home is amid a water damage event at present, then don't hesitate to call our experts with 911 Restoration San Francisco today for all your repair and cleansing needs!
Service area map
Sanitization Services & Disinfection Solutions
The coronavirus pandemic has changed life as we know it here in the bay area. With the local government implementing a lockdown on San Francisco residents, we must all do our part to make sure that this virus doesn't spread. Every citizen must do their part to help flatten the curve.
Businesses are taking the biggest hit so far as people are being told to stay home to quarantine themselves. 911 Restoration of San Francisco understands what people are going through. That is why, we are now offering professional cleaning and sanitization services for all property owners. Whether you're a homeowner or a business owner, we will deep clean your property and sanitize it. Our specialists follow all the proper protocols for CDC and EPA. We're all in this together. Let us give you the peace of mind you deserve at a time like this.
Mold Removal
Mold is one of the most ubiquitous forms of damage that can affect homes, and it can form huge colonies quickly and in areas that you rarely think to look for issues.
To combat the effects of mold, our mold remediation technicians have learned about every kind of mold there is and the elimination techniques needed to destroy all of them for you.
Our mold removal professionals know that a mold or fungus infestation can accompany a water damage incident with incredible regularity and ease.
For this reason, our specialists will show up to the site of your water damage immediately to provide you with water extraction and home dry out services that you will definitely need to prevent a mold contamination.
Contact our mold removal San Francisco experts with 911 Restoration for all of your abatement needs today!
Sewage Backup Cleanup
When the people of San Francisco have a sewage backup cleanup challenge, they rely on the expertise and skill of our professionals who are trained and IICRC certified to handle this type of work.
Sewage and the dirty water that it rides in on is laced with pathogens of all varieties and threat levels. At no time should a homeowner attempt to solve a sewage backup situation on their own as this only invites the possibility of disease afflicting yourself or your loved ones.
Sewage comes in many different categories, but for the most part people think of category three which is tainted with detritus and human waste to the highest level. This category will not only cause harm to humans, but also to the structural components of your home too.
Don't let sewage find a way into your home through a defunct sewage backflow valve preventer. Contact our specialists with 911 Restoration San Francisco today and let us take care of all your sewage needs in no time!
Fire and Smoke Restoration
Taking on the challenges presented by a fire and smoke restoration scenario is not for the faint of heart, and it requires skills and fortitude that can only be attained through years in the filed doing this kind of work.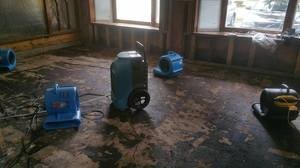 That's why the people of San Francisco rely on our fire and smoke restoration experts to handle the projects for them so that they can get back to the business of living in this fine city.
Fire and smoke restoration events are also usually accompanied by a water damage situation too because when a fire company puts out the flames, they tend to do so with large quantities of water that then stays in your home or business until we come and extract it.
Not only can our professionals restore your home after a fire, we can restore it after the water damage incident that accompanies the fire too.
Don't let the acidic smoke and soot from a fire affect all the rooms in your home through poor ventiallation cleansing. Contact our specialists with 911 Restoration San Francisco today for all the fire and smoke restoration needs your home may have after an event like this!
Disaster Restoration
With the proximity of the Pacific Ocean so close by, the chances for a disaster situation unfurling in the homes of area residents is greatly increased. That is why the professionals with 911 Restoration San Francisco are here for you at all times and ready for it all.
Disasters can come in many different forms ranging from tsunamis to sea swells, severe wind and rain, as well as contamination of the drinking water for the area too.
No matter what though, our experts are knowledgeable and skilled at solving any disaster that strikes your home or business and providing you with high quality work at an affordable rate too.
Disasters can also affect your life and home with little warning, and in response to this, our experts are standing by at all hours and mobilized with exactly the equipment they will need to help save your home from anything.
Don't let a disaster take place in your living room. Contact our specialists with 911 Restoration San Francisco today and let us solve all your woes for you with ease!