Water Damage in San Francisco
911 Restoration of San Francisco
The Bay area has a lot to offer – stunning views, culture, art, great food, and more. It's also an extremely damp climate. With such close proximity to water, Bay area property owners are at risk for water damage.
In the warmer months, the Bay area has plenty of humidity. You might find yourself running the air conditioner more often. When appliances overheat, they can leak inside your property. In the colder months, this area has constant fog and rain, which cause water to collect inside your building. Too much moisture means mold, damage to building materials, and other problems.
At 911 Restoration of San Francisco, we offer a Fresh Start with our comprehensive selection of property damage restoration services, including but not limited to:
Whether you're a San Francisco homeowner or business owner, 911 Restoration of San Francisco  is your Fresh Start! We'll communicate with you throughout the entire process, help answer questions related to insurance, and restore your property to its pre-damaged condition. One of our IICRC-certified teams is dispatched within 45 minutes of your call! Contact us today, and one of our friendly representatives will assist you in finding the nearest San Francisco location.
If you own commercial or residential property in San Francisco, Oakland, Fremont, or the surrounding areas, don't let water damage get in the way. At 911 Restoration of San Francisco, our IICRC-trained experts handle water damage restoration, mold remediation, fire damage restoration, and more. We offer same-day service, with response times of 45 minutes or less.
We're even available 24/7/365 to take your call. When your property needs repairs after water damage in San Francisco or any kind of emergency, contact us today.
Udi Segal
Flooded house is never a nice sight, especially when returning home after 3 days away. Luckily my neighbor was there and recommended 911 Restoration to handle this mess. Terry and his crew arrived quickly, and were super professional and courteous with handling my property and belongings. They extracted all water from the carpets and wood floors, and were able to save them. The drying took about 3 days, and was as smooth as it can be, considering the situation. Great job 911 Restoration!
Water Damage Restoration
At 911 Restoration, we offer free visual inspection (for property owners only). Once we find the source of water damage inside your building, we provide you with a breakdown for all services, as well as a cost estimate. Only after you approve do we start restoration. We work with your schedule and budget, so repairs won't add to your stress.
Our team of professionals contain water from spreading before doing a full extraction. We remove and replace any water-damaged materials, including carpets, dry wall, or wood. Our top-grade fans and blowers will have your property dry and dehumidified in no time. 
For full-service Water damage Restoration San Francisco area, contact us any time.
Service area map
Sanitization Services and Disinfection Solutions
At 911 Restoration, we're constantly training our staff in the latest industry standards and techniques. As a national brand, we have over 30 years of experience, and we believe in staying up-to-date to give our customers the best service. Every member of our crew is IICRC-certified and follows all EPA and CDC protocols. When you need water or sewage damage experts in San Francisco, call us for a Fresh Start!
Whether your property needs fire damage restoration, mold removal, or a deep clean, 911 Restoration has sanitization services and disinfection solutions. We offer professional cleaning for retail businesses, office spaces, residential buildings, and more. 
When you need to ensure your property is clean and safe, give us a call at 415-230-2959.
Mold Removal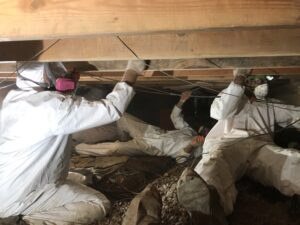 When your property has water damage, mold often follows. Because mold grows in dark, damp spaces, you might not notice it at first. If your building has a damp, musty odor after a flood, or your property's inhabitants are coughing, sneezing, or experiencing frequent allergies, mold could be to blame.
It's dangerous to try and remove mold without the right techniques or precautions. Doing so can accidentally release spores into the air, which enter your breathing passages and spread to other areas of your property. If you use an at-home testing kit, the results might not be reliable.
Trust our mold removal San Francisco experts to handle the safe removal of fungus inside your property. After removing and disinfecting the area, we dry it thoroughly to make sure mold won't grow back. 
For more information about our mold removal services in Fremont, Oakland, or the surrounding areas, contact our staff in San Francisco at 415-230-2959.
Sewage Backup Cleanup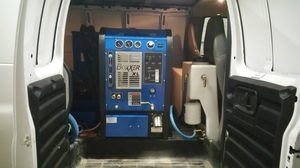 If you have older plumbing or own property near a city sewer line, you could be at risk for a sewage damage cleanup. Clogs are the most common cause of sewage backup. If your shower won't drain or your toilet is slow to flush, make sure to get your plumbing checked. Not to mention, if there's a bad smell or water bubbling from a drain in your property, call a professional right away.
If your property experiences an unexpected sewage backup, don't try to clean it up yourself. Wastewater has disease-carrying bacteria that are harmful to your health. You have to act fast to keep water damage from spreading throughout your property.
At 911 Restoration of San Francisco, a trained specialist arrives promptly to take care of sewage backup cleanup. We remove and dispose of wastewater safely, using protective gear and equipment. Afterward, we conduct a thorough cleanup, sanitization, and restoration.
For sewage backup cleanup in San Francisco, you can count on, give us a call at 415-230-2959.
Fire Damage Restoration
When you need fire damage San Francisco, Fremont, Oakland, or the surrounding region, look no further than 911 Restoration. In addition to smoke remediation, soot and odor removal, and puffback cleanup, we offer free insurance consultations and help with paperwork.
Our compassionate staff will also help you with lost itemization and inventory, pack-out, and cleaning. If part of your building was damaged, we handle structural inspection and repairs.
For support and expert fire damage restoration in San Francisco, call one of our agents today at 415-230-2959.
Disaster Restoration
Disasters don't give people much time to prepare. If you experience an emergency like a fire or flood, you don't always have time to protect your property. At 911 Restoration of San Francisco, we offer emergency board-up services before a flood or storm. We'll also move and store your belongings safely.
When you need repairs after an emergency, look to us for water disaster cleanup. Our team arrives within the hour to handle water and fire damage restoration, building reconstruction, sewage cleanup, and more. Call us today to learn about our disaster restoration services in San Francisco.
Commercial Restoration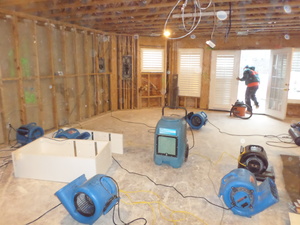 As a successful business owner, you know commercial property in the Bay Area is expensive. When your commercial building experiences an accident, extreme weather, or emergency, you need top-level service fast to keep property damage from impacting your business.
Whether you own a retail store, restaurant chain, office building, or a large warehouse, we offer full-service commercial cleaning and restoration san francisco. We'll even handle your insurance claim for you. When a sprinkler system goes off unexpectedly, we do all kinds of water damage restoration. If a fire damages your business, we'll be there to handle the cleanup. No matter what kind of problem you face, we're here to provide you with expert service and a Fresh Start.
Contact us today at 415-230-2959 to find out more.