Water Damage Antioch
When a flood affects your home, you can stay calm knowing that our water damage Antioch professionals at 911 Restoration of San Francisco will be at your doorstep within 45 minutes of receiving your call.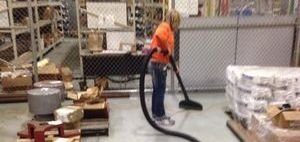 We have been restoring homes for many years, and have learned to implement professional grade water extraction and drying machinery to extract water and create a dry, clean living space for you and your family.
We are available 24/7/365 to use this type of state-of-the-art equipment, something that sets our water damage Antioch team apart from their competition.
Since our innovative technology allows us to conduct thorough water damage restoration on every job, we can handle everything, no matter how severe the damage may be.
Our IICRC certified water damage Antioch staff has extensive training where they have learned how to repair multiple causes of water damage, such as:
Flooded crawlspaces

Pipe bursts

Toilet overflows

Fire sprinklers

Ruptured hoses

Roof leaks

Water heater floods

Plumbing disasters
So, call our licensed, bonded and insured water damage Antioch technicians today and we will provide you with a free home inspection as soon as we arrive.
We Will Safely Cleanup All Types Of Water Damage
When water overflows from you sink, shower or bathtub, this is considered to be gray water. It isn't the cleanest water, but it isn't as toxic as the water that overflows from your toilet.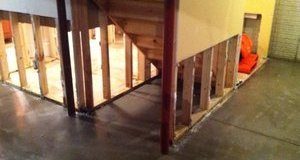 When a sewage overflow occurs, that is considered black water, and our water damage Antioch agents know exactly how to get that cleaned up safely and quickly.
We use the proper gear, such as sump pump mechanisms and hazmat suits, so get the sewage out of your home and the area completely sanitized.
Our water damage Antioch specialists want you to be safe when dealing with such contaminated water, so be sure to stay away from the area and wait for us to arrive.
Call us the moment you notice a sewage overflow in your bathroom, and we will go the extra mile to clean up your home today.
You Can Trust Us To Walk With You Through The Water Damage Process
Our water damage Antioch pros have been in the industry long enough to have created great relationships with all insurance companies, big and small.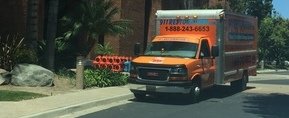 We understand how to get you the best coverage possible, and we are glad to file your claim for you in order to get you the money you deserve.
By letting us handle the claim, you won't have to worry about submitting paper work or following up with representatives. You can sit back and relax while our water damage Antioch crew does all the hard work.
We always want you to feel comfortable with the water damage restoration process, and keeping you informed the entire time is our main way of ensuring this.
Call the water damage Antioch unit at 911 Restoration of San Francisco as soon as you realize there is water damage or mold on your property, and we will do whatever it takes to give you the fresh start you deserve.