Water Damage Santa Rosa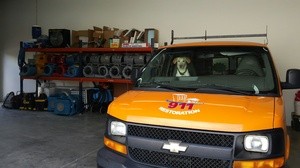 911 Restoration San Francisco is here for you if you need a fresh start. A water related incident, from fire to an earthquake that causes a pipe burst, does not have to rob you of your ability to live happily. Any type of home disaster can be remediated, so trust in us to do that for you.
With 24/7/365 availability, you get back complete peace of mind, day or night.
In the event of an emergency we show up in 45-minutes.
Same-day service is what you get when you need immediate relief.
For the best services out there contact our water damage Santa Rosa team. We are a one stop-shop. That values efficiency and professionalism. This means you get reliable service to your home and state of mind.
Call us, today.
Preventing Disasters with Proactivity
Being a proactive homeowner is a simple way to ensure that water losses are kept to a minimal, and that any accidents are avoidable. Every day, our techs see damages that could have been avoided with a keen eye.
Therefore, we want to impart to you some lessons we picked up in our 35 years of experience. For example, appliances connected to the water supply can function just fine, even if their hoses are leaking. So, while you are doing weekly laundry, big water damages can be compounding. Right under your nose a mold infestation can start forming.
In order to prevent accidents like these it takes some simple monthly inspections. Everythingt that water runs through should be reviewed. On top of that, check exposed pipes as well. This will definitely let you catch signs of damages early, so that you can perform simple do it yourself repairs.
However, some problems require professional hands, or might be a little too dangerous for a homeowner to take upon themselves. Like, sewage backup can make you sick.  For those types of problems, feel free to call the water damage Santa Rosa team at 911 Restoration. We will be out there fast with a fresh fix, so you can continue living comfortably in your home.
Water Restoration After a Fire
It sounds like an oxymoron, doesn't it? Fire water restoration after a fire.  Well, our water damage Santa Rosa team sees it all the time. The reason being is that firefighters flood the area with water in order to combat and save the rest of the home from burning down. But as a result, the brunt of the damage usually comes from that and not the fire.
So, take this story as a real way in which we gave a fresh start to a client. One evening a small electrical fire started, which set a pair of Venetian blinds ablaze. The fire started to get smoky, and the homeowner evacuated the home while calling emergency services. Due to the nature of the structure, the fire department drilled in from above, and swamped the area with water. This eliminated the fire, but caused plenty of water damage in the process. The irony was that it spread to beyond the room, and it went into the hallway as well.
She called us wondering if we could handle both problems, the fire and water, and we assured her that our IICRC certification was more than enough to prove we could get the job done. Vacuuming out the water and replacing damaged material is something we do every day for homeowners in the San Francisco area.
It was the fresh start she deserved, and it was a small way we made a difference in her world. If you need the same level of service, call us at 911 Restoration, today.