Water Damage San Anselmo
If homeowners experience a leaking roof, they can call the water damage San Anselmo technicians at 911 Restoration of San Francisco any time, even if it is the middle of the night on a holiday.
Our offices stay open 24/7, so when you call the San Anselmo water cleanup specialists  you can be sure that someone will be there to pick up your call and talk you through your situation.
If you need help right away, we will dispatch agents to your home, guaranteeing that they will get there in 45 minutes or less.
Our San Anselmo flood removal professionals always have the proper gear on them to immediately begin water extraction procedures and remediation for the following causes of water damage:
Burst Pipes

Roof leaks

Sewage backups

Appliance malfunction

Water heater explosions

Washing machine overflow

Ruptured hoses

Flooding

Leaky shower pan

Ice machine Malfunction
Our entire operation is licensed, bonded and insured to give you a free home inspection as soon as we arrive on the scene, so call us today!
We Are Trained To Mitigate Any Type Of Water Disaster
Our San Anselmo water extraction agents have so many years in the home restoration industry that we have seen it all, from massive home flooding to sewage overflows to full blown mold infestations.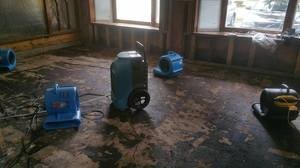 When you need help with any type of water-based disaster, you can count on us to fix the situation.
We use state of the art machinery, including professional grade sump pumps, air movers, dehumidifiers, air filters, purifiers and vapor barriers.
Our San Anselmo flood mitigation pros put your health and safety above all else. So, when there is a dangerous situation occurring in the home, such as mold growth or overflowing toxic water, you can be sure that we will do everything necessary to get the area thoroughly cleaned and sanitized.
Call our IICRC certified staff the moment a water emergency occurs on your property, and we will be there to immediately start same day services.
Our Water Damage Team Always Puts Their Customers First
We know how overwhelming it can get when you are dealing with a flood, leak or any other type of water disaster, so when you call us, we want you to know that from that moment on we have got the situation under control.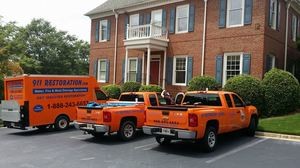 Customer service is very important to the San Anselmo water removal crew, and we will do whatever it takes to make you feel comfortable with the restoration process.
If you need help filing your insurance claim, we are more than happy to do it for you. We know what information the insurance companies need in order to get you maximum coverage, so you can relax while we communicate with your representative.
Call the San Anselmo flood cleanup experts today, and we will get you affordable prices on water damage restoration services in no time!