Water Damage Concord
The water damage Concord pros at 911 Restoration of San Francisco wants homeowners in the area to know that if they ever need help cleaning up a flood we will be at your doorstep within 45 minutes.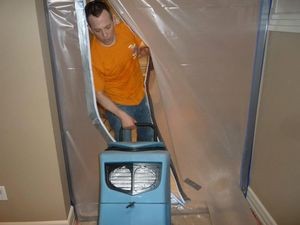 Our office is always open so you can call us day or night with technicians available 24/7/365, including all holidays.
Here are some aspects of our work that set us apart:
Always put the customer first
Total dedication to professionalism
We use only the latest drying technology
Advanced suction equipment
IICRC certified technicians
We never want to keep you waiting when you are dealing with an urgent water incident, so when we arrive, we come equipped with comprehensive water extraction and drying technology that allows us to get your home dry quicker than any other company.
Call our Concord water removal specialists today and we will make sure that you get the fresh start that you deserve.
Keeping Your Roof Safely Over Your Head During A Storm
It is important to keep your roof in optimal condition all year long in order to keep your home and your household protected. Below are some things the Concord water removal team suggests homeowners look for to prevent any potential leak issues during the rainy season.
Keep on eye on chimneys, skylights and vents. Any structure that penetrates the roof are direct targets for leaks. They can stop water from flowing off the roof and instead seeping into the property.

Your eaves need to be maintained. If water is dripping off the edge of the roof than it may damage the fascia and even cause wood rot.

The attic may be hiding something. Check your attic regularly to make sure it is not damp either by condensation or leakage. If you see mold, wet insulation, or rusty nails then there is probably a water source somewhere that needs to be repaired.

Clear your gutters. The gutters on your roof are prone to getting filled with debris, which blocks the flow of water. This can cause seepage into the interior of the home, which can lead to a flood.
Our Concord water emergency staff will assist you checking your roof by conducting a free home inspection as soon as we arrive on your property.
Call us today for licensed, bonded and insured help, and we will make sure that you get same day service for all urgent water-related matters.
We Won't Let Leaks Of Flood Get You Down
The Concord flood mitigation team wants homeowners to always feel taken care of when they hire us to restore their home, so we make sure to keep customer service as our main priority.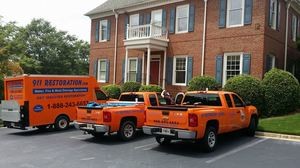 You can count on us to help you with all aspects of the job, including communicating with your insurance company.
We understand how hectic these times can be, and our Concord water disaster professionals want to make this process as easy as possible. In order to do so, we will file your insurance claim for you.
By doing this, you can rest assured that the claim is being filed correctly, giving you the best chances at getting the most coverage possible.
Call our water damage Concord flood cleanup crew with 911 Restoration San Francisco and you will get the most affordable, fast and competent service for all your water issues today!