Flood Damage in San Francisco: Minimize The Risk
San Francisco is one of the most populous cities in California, located on a small seven-mile stretch of land between the Pacific Ocean and San Francisco Bay. It's known for its liberal politics and diverse culture, including its famous landmarks such as Alcatraz Island, cable cars, and Chinatown.
However, it was also built on a series of hills. This means water can accumulate and flood certain neighborhoods when it rains. 
911 Restoration is a water damage restoration company that offers flood cleanup and restoration in San Francisco, CA. We have been providing water damage restoration services since the 1990s and have helped people recover from the damages of flooding for decades. We offer 24/7 emergency service to help with any kind of water damage and flooding event.
Certified Restoration Services in San Francisco, CA
Time is of the essence when it comes to water damage. The longer the water sits, the more damage it can cause to the structure of your home and your possessions. That's why it's important to act fast and get in touch with a professional restoration company like 911 Restoration. Their team will arrive on the scene promptly and conduct a thorough assessment of the damage. They will provide you with a detailed quote for the repair work, outlining the necessary steps and the costs associated with them. Don't hesitate to contact 911 Restoration for reliable and efficient service in the wake of a flood.
At 911 Restoration of San Francisco, we offer a Fresh Start with our comprehensive selection of property damage restoration services, including but not limited to:
Whether you're a San Francisco homeowner or business owner, 911 Restoration of San Francisco is your Fresh Start! In fact, we'll communicate with you throughout the entire process, help answer insurance-related questions, and restore your property to its pre-damaged condition. One of our IICRC-certified teams is dispatched within 45 minutes of your call! Contact us today, and one of our friendly representatives will assist you in finding the nearest San Francisco location.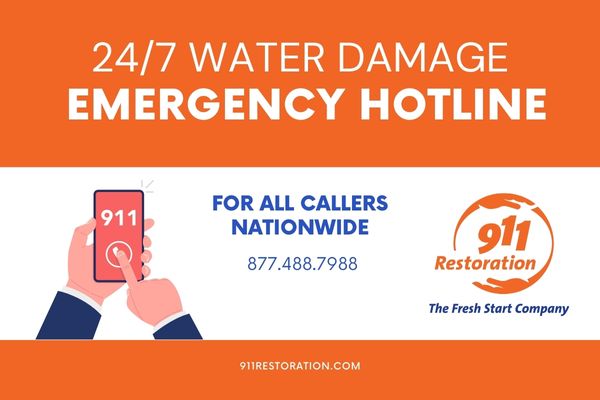 Flood And Water Damage Can Impact Your Property
The Flood Insurance Reform Act of 2012 (FIRM) was established to help prevent the National Flood Insurance Program (NFIP) from going bankrupt. It includes provisions that increase the cost of flood insurance for homeowners and businesses but also provides a more accurate way to calculate flood risk.
911 Restoration understands the complexity of insurance claims and the importance of getting the coverage you need. Our knowledgeable staff is standing by 24 hours daily, ready to assist with your insurance claim. Call us today and speak to one of our friendly and knowledgeable staff – we're ready to answer any questions!
What To Do If You Have Flood Damage in San Francisco, CA
If you have water damage from the flood, you should contact 911 Restoration as soon as possible. We will be able to assess the damage and provide a quote for how much it will cost to fix.
First, photograph all of the water-damage areas on your property. Then, make a list of all your damaged belongings and what they are worth. If your insurance company denies coverage, you will be able to show them what items were lost. This is especially important if you have family heirlooms or valuables. 
Next, immediately remove any standing water and dry up any wet surfaces. You should also save anything still salvageable by wrapping it in something durable.
Flood Damage Services in San Francisco – How to Choose the Best One?
As a homeowner, you should always make sure you have a backup plan in an emergency. One of the best ways to do this is to find a reliable and trustworthy restoration service, such as 911 Restoration. We offer a wide range of services including water damage repair, fire damage repair, and mold remediation. No matter what type of emergency you may be facing, 911 Restoration has the expertise and resources to get your home back to its original condition.
Not only does 911 Restoration handle the immediate repair and restoration needs of your home, but they also prioritize prevention and long-term solutions. Their team of professionals will thoroughly inspect your home to identify any potential issues that could lead to future emergencies. This includes checking for things like water damage, structural vulnerabilities, and faulty appliances. By identifying and addressing these problems early on, you can protect your home and peace of mind for the long run. Trust 911 Restoration to not only handle your current crisis, but to also help prevent future disasters from occurring.
When You Need Flood Damage Restoration – We'll Be There!
San Francisco is a city prone to floods due to its location on a series of hills. Residents and business owners should have a plan in place for handling flood damage. Not only that, but it's important to act quickly to minimize the impact of the damage. 911 Restoration is a reliable and trustworthy restoration company that offers a range of services including water damage repair,
fire damage repair
, and
mold remediation
. We have a team of
IICRC-certified professionals
who are available 24/7 to respond to emergencies and provide a Fresh Start for your home or business.