3 Home Restoration Tips for Minor Mold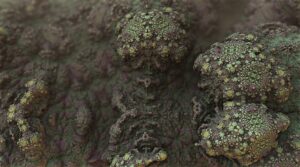 Mold is a common problem in buildings. There is one primary cause of mold, which is water damage. There are many things that could lead to water damage. These include roof leaks, pipe leaks or floods. If you witness any water damage in your building, get home restoration after water damage immediately.
Water damage can lead to mold growth, which can be a disaster if left ignored. Mold spores begin to grow in damp and humid conditions just 48 to 72 hours after water continues to linger. There are several types of mold and they can lead to health detriments, causing allergies and respiratory issues.
What Does Mold Do To Your Building?
Once mold forms in one palace of the house, spores quickly spread to other parts as well. You'll most likely find mold growth in nooks and crannies like under hardwood floors, in your basement or under the water sink. Basically, wherever there is a presence of water or where moisture tends to linger.
Mold can lead to a musty odor, which will be an inconvenience for inhabitants. Moreover, mold quickly eats up organic material, ruining your expensive floors, wallpaper, and other items. This is why you should tackle mold growth as soon as you spot it.
Home Restoration Tips for Minor Mold
Minor mold can spread to other parts of your home, so you should try to contain it as soon as possible. Mold can easily be identified as a greenish-black fuzzy growth on materials. But how do you take care of it? Here are 3 home restoration tips for minor mold:
1.    Get Rid of Moisture
The first home restoration tip for minor mold is curtailing the cause at its root. Since the issue hasn't gotten out of hand, you need to contain it. This is important because if you don't take care of the problem, it will continue to resurface. Mold is a direct consequence of water damage, so take care of any moisture in places it shouldn't be. Otherwise, you'll keep removing minor mold and it will keep growing again.
The first home restoration tip for minor mold is inspecting the home. Water often seeps into crevices, creating a breeding ground for mold. So you should spot any pipe leaks or other sources of water damage before the damage exacerbates. Then you should employ home restoration experts to conduct expert dehumidifying and water extraction in your building. Once this is done, you can move on to taking care of minor mold.
2.    Use Homemade Solutions to Remove Mold
If you have minor mold growth in your home, you can restore your building to its original condition with the following natural mold cleaning solutions. When you're taking care of mold, no matter how minor, make sure you have a mask and gloves on.
Vinegar
Vinegar is effective in treating at least 80% of mold types. Transfer some white vinegar into a spray bottle. Now use this to spray it on the moldy surface. Instead of rubbing or scrubbing, let the vinegar sit for a while. This will allow the mold to properly absorb the mold. After one hour, wipe the surface with a cloth to get rid of minor mold.
Lemon Juice
Lemon juice is acidic, which is why it's great for cleaning minor mold. To begin, use simple soap and water to clean the surface. Now apply some lemon juice from a spray bottle and scrub the area with a sponge immediately. You can even use the lemon juice treatment to ward off mold growth.
Baking Soda
Baking soda is found in every home and can be used to restore your home after mild mold infestation. To create a baking soda paste, use equal parts of water and baking soda. Apply this on the moldy surface and let it sit till dry. Now use a cloth to gently wipe away the mold from the surface.
3.    Avail Mold Removal Services
Mild mold removal can be handled at home. But if you feel you'll end up damaging the surface, you should avail the services of home restoration experts. Home restoration companies offer mold removal services to restore your home to its original condition.
The best thing about professional mold removal services is that you don't have to get exposed to the dangers of mold. Even mild mold can be detrimental to health, so you can hand the job over to experts. Mold removal experts will get rid of any water in your home, remove the present mold as well as equip your home to mitigate further mold growth. They will also ensure a complete dry-out process because removal of moisture is crucial to hamper mold growth.
911 Restoration of San Francisco
If you ignore water damage or mold growth, you're basically asking for trouble. Water damage will not only offset the structural integrity of your home but also lead to mold growth. This is why you should contact 911 Restoration of San Francisco for timely and expert water damage restoration.
As experts in home restoration, they will ensure they get rid of any water in your home and then take preventative measures to ward off further mold growth. This way, you get rid of minor mold growth before it becomes a detriment to the building and its inhabitants.